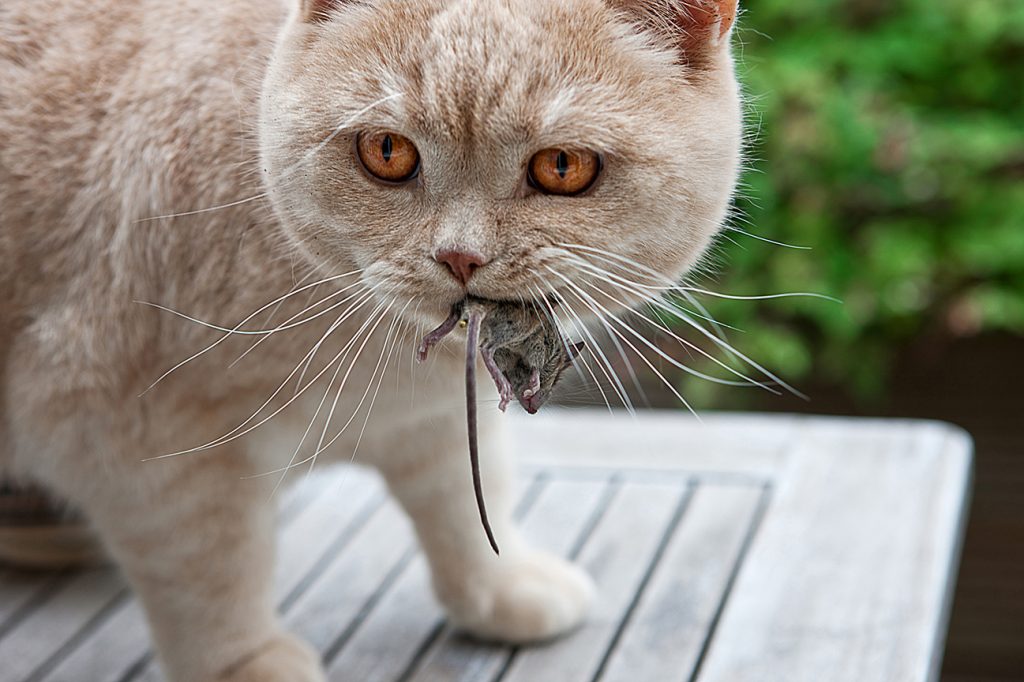 What is Humane Wildlife Control?
Often when people think of pest control, they think of exterminators and poisons that kill rodents and bugs that have taken up residence in homes. Humane wildlife control looks at pest control differently. Rather than killing animals, humane methods safely remove and relocate wildlife to a new location when possible, and if extermination tactics are necessary, we only deploy the ones that cause the least amount of suffering.
What Are Helpful "Pests"?
Indoors, wildlife are nuisance animals, potentially leading to disease and damage. But outdoors, most forms of wildlife are helpful to the environment. For example, bats control insect populations. Squirrels help with the spread of trees, and so on. Animals also feel pain.
Wildlife never want to live on your property. They usually do so by accident, seeking out food, shelter, or safety. That's why, even though these animals are dangerous inside of the home, we use humane wildlife control to get rid of them. These include:
Trapping and Relocation – When a live animal is on your property, we can use techniques to safely trap it and then relocate it elsewhere so that they can continue to benefit the environment.
Exclusion – We have tools and techniques that let animals out of your home but prevent them from getting back in. Then we can seal up your home so that no animals are able to enter. Exclusion is one of the best ways to address wildlife, free of harm to the animal, which will relocate on its own.
Deterrents, and More – By changing the environment so that animals do not enjoy being on your property, we can deter animals, like birds, to keep them from turning your home into theirs.
With our humane animal control services in NY and NJ, we deploy these techniques for most types of wildlife. For animals that cannot be easily or safely removed, like rats, we use extermination methods that work fast so that the rats and mice do not suffer.
Why Use Humane Wildlife Control
Animals are important. They just shouldn't live near your home. Humane wildlife control keeps people, their homes, and these helpful members of the ecosystem safe. Without endangering wildlife, a humane wildlife control company like NY and NJ Animal Control Trappers can move these helpful "pests" to a safer location. With 24 hour services, our team is the best choice to call.