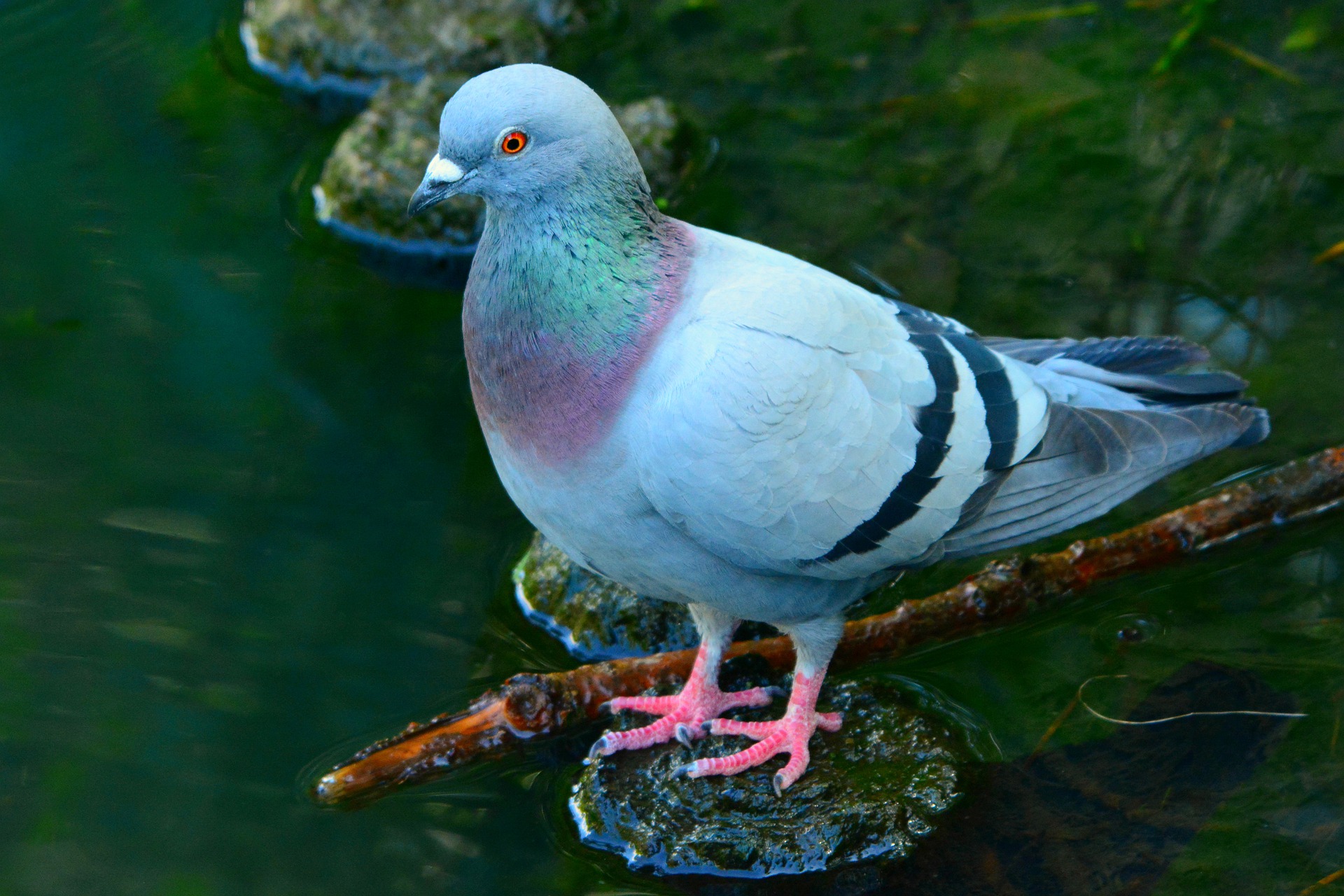 This Spring, Remove Pigeon Nests Before Breeding Season in NYC
Pigeons often breed year-round, laying eggs about 4 to 5 times throughout the year. But like many animals, their breeding activity slows in the winter before it jumpstarts again as the weather gets warmer. This makes it likely that pigeons will start building their nests around your property in the coming weeks.
Taking steps to prevent nest building and removing nests as soon as possible during the building process is the best way to prevent all the unwanted effects of having pigeons nesting on your property. Additionally, once pigeons nest on the property, they will continue to nest in those same locations for as long as they can, making it important to take early action.
How to Remove Pigeon Nests
In order to effectively prevent pigeons, you need to know what to look for and the process for safely removing pigeon nests. Before proceeding, you should confirm that any nests you find belong to pigeons. Many other bird species are protected under federal law and it can be illegal to remove their nests. If you cannot be certain that what you are seeing is a pigeon nest, it is best to call a professional first. The steps to take include:
Locate the Nest – Pigeons generally build their nests on a flat surface in a dry, protected area around roofs, window ledges, and attics. You can also watch for pigeon activity and track it back to a nesting site.
Check for Activity – Once you have found a nest, make sure it does not contain any eggs or young birds. If it does, wait for the nesting season to be over and the birds to leave before you remove the nest.
Protect Yourself – Even when pigeons are not present, their nest can contain mites and bacteria that are harmful to touch or breathe in. Full coverage clothing, rubber or latex gloves, and a respiratory mask are all good ideas to limit any contact with harmful debris.
Spray the Nest – Apply antimicrobial spray onto the nest to neutralize any bacteria before you handle it.
Remove and Dispose of the Nest – Place all nesting materials into a secure trash bag and dispose of them in an outdoor trash can. Then disinfect the area if the nest was inside your home.
Working with the professionals at Animal Control NYC will help prevent the various risks that come with removing a pigeon nest, such as health concerns or birds that build a new nest in the same spot. We will safely remove any nuisance bird species and help you choose and install pigeon deterrents that will reduce the chance that birds can come back after nest removal. Call us today to learn more about our pigeon control services.