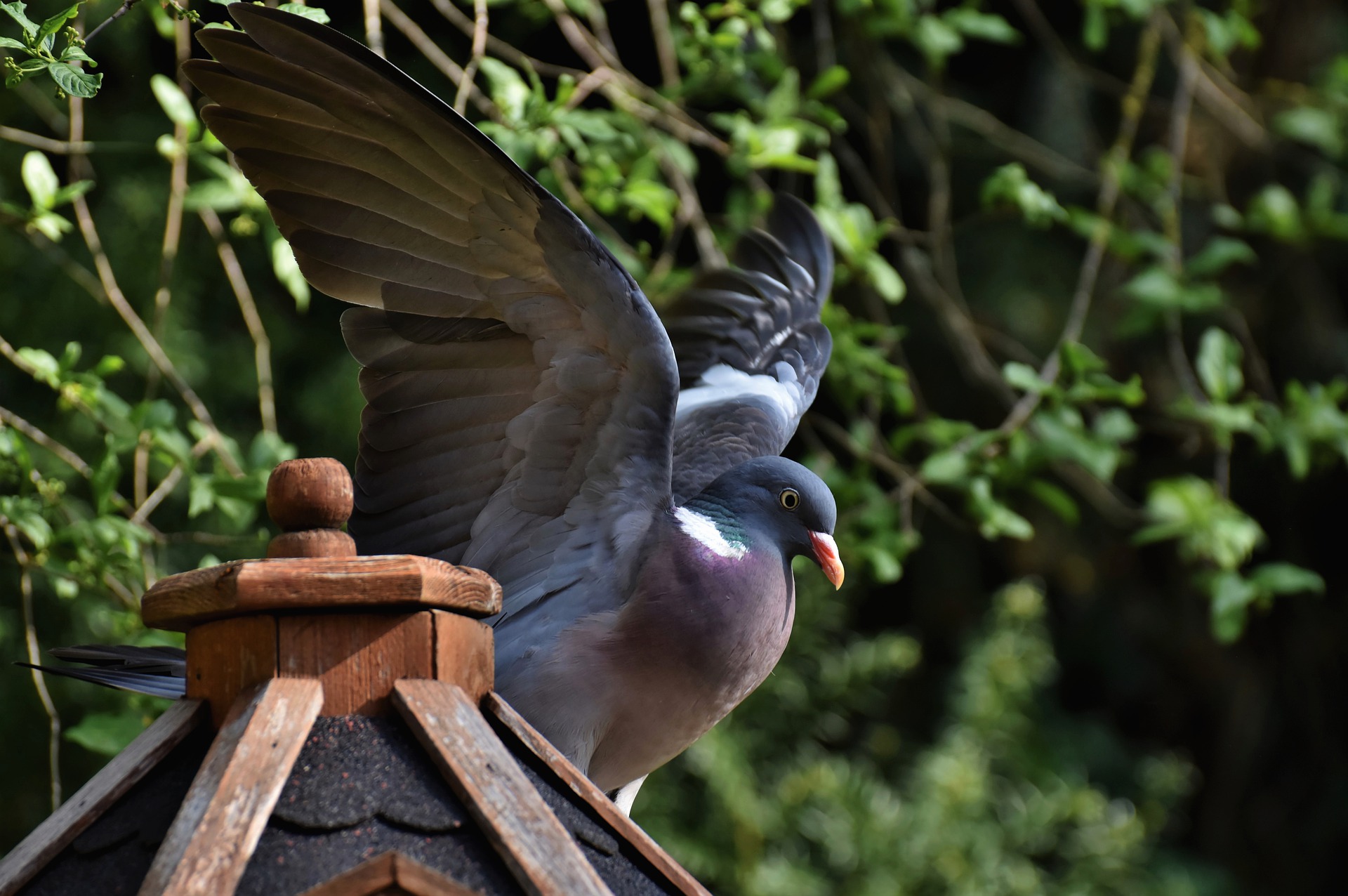 How to Choose the Right Bird Control Solutions
Before you get started with bird control, it is helpful to take a moment to assess your bird problem. Find out what type of birds you are dealing with, about how many are present, and what the specific challenge is to your property. Not all birds present on a property are a problem, but those that are can lead to very complex challenges that need to be addressed in order to keep your property free of birds.
When you have a better understanding of bird behavior, you can start selecting the correct deterrents:
"Scarecrow"-Type Deterrents – A popular and easy approach is plastic figures of predator animals like owls or coyotes, moving items, and glittery objects. You can also use recordings of predator sounds. These can be effective if you have only a few birds and the birds are mostly just flying around. Once birds have become more aggressive, they will quickly realize that the predators and moving objects are not a threat.
Shock Strips – If your main problem is birds perching on ledges, shock strips can be a good solution. These give birds a slight but harmless shock anytime they land on it, pushing them to go elsewhere. In order for it to work effectively, you will need to be sure the strip has batteries and the wires have not deteriorated. It also generally works only on flat ledges.
Bird Spikes – Bird spikes make it impossible for birds to perch in different areas. They have slightly more flexibility in placement than shock strips since you can more easily adapt them to spaces, but they will not work with smaller birds, such as sparrows, that can easily land between the spikes and may even start using the spikes to help hold their nest together.
Bird Netting – Bird netting or wire mesh is a highly effective solution since it completely excludes birds from the area where they are perching and building nests, such as under solar panels or in vents. It can be more challenging to install but is a highly effective solution if you can completely enclose a space.
Many of these do need to be installed by a contractor, and as bird control specialists that are capable of providing installation of these devices, it is often a good idea to have one of our team members install it so that it is safely in place in the right location.
If you are getting started with bird deterrents or have already installed some with limited results, now is a good time to call Animal Control NYC. We are experts in bird control methods and can help implement solutions around your home or business. Reach out to our team to get started.