Animal Damage Repair in
New York City and New Jersey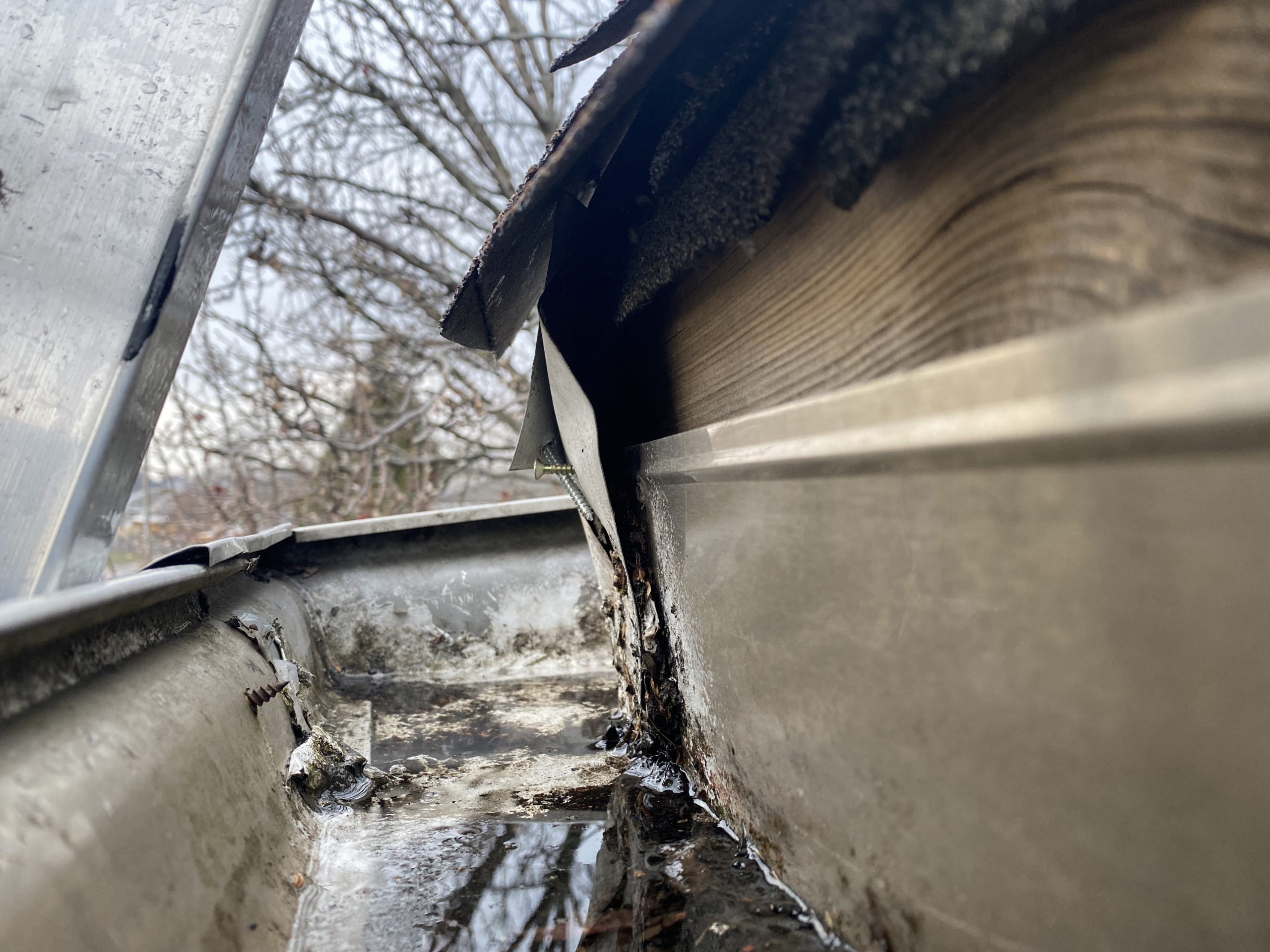 Animal Control Trappers is a full service wildlife control team in NY and NJ serving both commercial and residential clients. We get rid of animals of all sizes, fast, using humane and effective methods.
But removing the wildlife that have nested in your home or office is only part of the process of dealing with an animal infestation. After animals are gone, the damage they caused prior will continue to impact your home, putting both the structure and your family at risk.
NY and NJ Animal Control Trappers is a professional wildlife restoration company. We remove the remains of an animal invasion, safely taking out droppings, contaminated materials, ruined pipes and wires, and other evidence of the infestation. Then we replace elements, bringing your property back to its former state before animals invaded.
If you are in need of our services, call us 24 hours a day at 646-741-4333 for support.
Types of Nuisance Wildlife 
There are a number of animals in NY and NJ that invade homes. These animals use the safety and security of buildings to mate, find food, or stay safe from the elements and predators. These include pigeons, mice, rats, bats, squirrels, raccoons, opossums, and many others, and when they invade, the damage they do can be extensive. 
You'll find these animals all throughout your home. Attics, basements, walls, crawl spaces, and garages are the most common areas for wildlife to live – although they can be found anywhere on your property. Unfortunately, these areas often contain important appliances, wiring, and structural supports for a home.
While an animal removal team can get rid of wildlife from your home, what's left is a considerable amount of damage. Only some companies, including our team, are willing and able to provide animal damage repair to make your property like-new again – no matter what the damage, or where it occurs.
Examples of Animal Damage in NY and NJ
Every animal can cause damage. Even the most calm wild animals can put your home at serious risk. Some examples of animal damage include:
Bird Damage
Corrosive and unattractive droppings that can contain bacteria.

Nests that can pose a fire hazard if built around electrical components.

Damage to solar panels, roofs, and wiring from nests under the panels.

Blocked air vents that can lead to build up of dangerous gases.
Bat Damage
Guano and urine that can stain walls, spread disease, and eventually cause structural weakening.

Black, oily stains around places where bats nest or enter a home.
Mice and Rat Damage
Chewed through wires that can cause electrical damage and fires.

Chewed pipes, wooden beams, and insulation.

Excrement that can cause mold and staining in walls and insulation.

Contaminated food products.

Torn insulation used for building nests.
Squirrel Damage
Holes chewed in facia, soffits, and eaves.

Electrical damage from chewed wires.

Collections of debris that can cause stains or attract pests.
Raccoon Damage
Large holes in walls and siding for raccoons to crawl through.

Torn up air ducts.

Compaction of insulation through walking on it, making it less effective.
Across all invading animals, droppings are one of the most destructive. The potential for bacteria in the droppings themselves is risky, but repairs are often needed when the moisture and corrosive elements cause additional damage to surfaces throughout a home.
In addition, there are situations in which an animal may die on your property. Dead animals can spread significant disease, cause permanent smells to enter your home, and as their bodies decay they can release corrosive acids that eat away at your property.  
The extent of the damage from a wildlife invasion will depend on how long the animals were there and how large the infestation grew. A short term nest of birds or rodents might only result in some droppings to clean up. Alternatively, established colonies of bats that have lived in a home for many years undetected have been known to make the entire structure unsafe and at risk of collapse.
While these are some of the more common types of animal invasions and damage we see, there is the possibility of other concerns. As a professional wildlife control company, we know all the signs to search for during an inspection following an animal removal. We can find whatever damaged areas threaten the safety and value of your home.
How We Repair and Restore Homes After Wildlife Damage
Animals first need to be removed from a home to prevent any further damage from occurring. We are thorough in this process, and will always make sure that every single animal on the property is completely removed before we start. Once animals are removed, the next step is to remove any remaining debris and restore building or electrical materials that the animals damaged.
We make sure that every single sign of these pests is gone, and that any damage they caused is repaired into like-new condition. Neglecting repairs can lead to ongoing problems and other damage further in the future. For instance, leaving droppings and debris can contaminate the air you breathe and increase risk of additional pests and disease. Damaged insulation makes your home less energy efficient. Holes in walls and pipes can lead to water damage and provide entry to additional wildlife later on.
In the most extreme cases, the fire risk from chewed wires or support beams weakened by corrosive droppings can put your entire home at risk.
Sanitization is an important part of the restoration process and is best done by professionals. Even months after the animal was present, the remaining excrement can contain harmful particles. Disturbing them during cleaning will cause them to enter the air where they can move through vents and air ducts into the main living areas of the home. 
Once sanitization is completed, we begin repairing any areas that were damaged. Our process is customized to the type of animal and location where the wildlife lived. We can address damage throughout the house, both inside and out. The spaces we typically repair include:
Walls – Damage to walls most often occurs as staining from droppings and holes created by chewing or clawing. While small holes can usually be quickly patched, areas of larger damage are cut out. This removes any areas of mold, moisture, and bacteria. We then place new drywall in the area to be finished.

Struts and Joists – Squirrels, mice, and raccoons will often chew through support beams. Droppings from bats and birds can also corrode these structural supports over time. If the wood is significantly weakened, it is cut out and replaced. Minimally damaged posts can often be patched or reinforced.

Ceilings – Droppings will commonly damage ceiling plaster or drywall through staining and mold. It is also possible that a significant weight from bird nests or heavier animals can cause cracks or holes if the animals fall through. Damaged areas can be replastered or have sections of drywall replaced.

Insulation – Whether it is torn, compressed, stained, or molding, insulation often needs to be replaced after animals have nested nearby. We can safely pull out the existing insulation and place new, efficient material.

Electrical Components – Many rodents with chew through or strip wires. Damaged wires are cut away and replaced with safer wiring before a fire can occur. We also remove debris from around electrical areas, such as bird nests around fuse boxes, water heaters, and solar panels.

Siding – Animals crawling through or masonry can leave holes, black oily stains, and droppings in their wake. Depending on the material and damage, we can clean the area or take steps to replace siding.
Patching the holes animals have caused is also elemental in keeping additional wildlife out in the future. We also have the ability to go beyond fixing the holes created by animals and address other possible entry points. These can include cracks that have developed in the foundation or siding over years, gaps under eaves that were never sealed, loose pipes, damaged windows, and more.
When we clean, we always keep your safety in mind. We will make sure that none of these particles will get into your home, and we will dispose of any and all animal matter so that your family is as safe as possible. 
Areas We Service
Our restoration services are available to clients in all five boroughs of NYC – Brooklyn, Manhattan, Staten Island, Queens, and the Bronx. We can also visit several towns in central New Jersey, including Wall Township, Marlborough Township, Manalapan, Freehold, Howell, Farmington, Colts Neck, Old Bridge, as well as all Shore Towns. No animal removal or restoration projects is too large or too small for our team, and we are available for both commercial and residential properties, 24 hours a day. 
Call NY and NJ Animal Control Trappers for Wildlife Restoration
Whether you are hearing mysterious scratching in your walls or attic or you have recently succeeded in eliminating an animal infestation, Animal Control Trappers can get your home back to how it was before. We are licensed and insured, professionally trained, and knowledgeable, ready to restore your home or business.
We regularly correct any type of damage that is caused by wild animals with work that is both efficient and effective. Cleaning up after an animal invasion can be stressful, especially when you've already dealt with the animal removal. Call us today at 646-741-4333 so that we can safely repair and restore animal damage in your home the safe way.