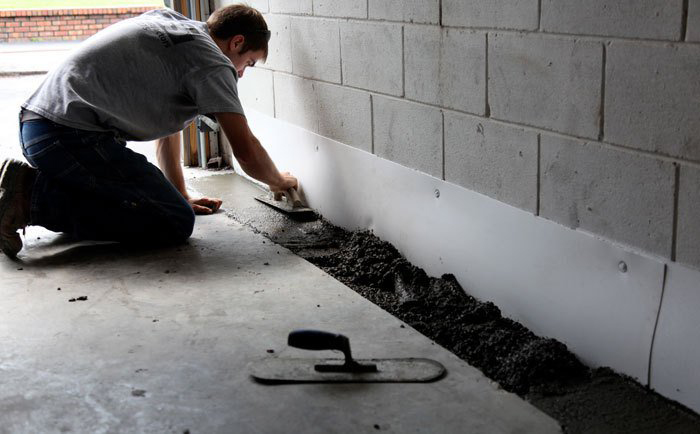 Wild animals may prefer to live outdoors. But, at any moment, they may find themselves on your property in search of food and shelter. One of the most common places to find wildlife is in the basement, as it offers easier access, moisture, protection from predators, and tends to have fewer humans there as threats. Whether your basement is finished as another living area for your family or simply a space for utilities, it can provide the safe hiding place animals are looking for.
Animals may find their way into your basement at any time. With professional wildlife control, we seek out the often hidden spaces where animals get in and take steps to physically seal them off, keeping them from coming into your basement.
Types of Wildlife Found in Basements
Of the variety of nuisance wildlife that invades homes, those most commonly found in basements are the animals that typically live at ground level. These include:
Rats
Mice
Snakes
Raccoons
Opossums
The animals can set up a nest in a drop ceiling, behind water heaters and appliances, and other close spaces. Some, like rats and mice, will stay and breed. Snakes and raccoons typically stay only temporarily, or find themselves trapped inside.
Determining Entry Points with an Inspection
The spaces animals can squeeze through are easy to miss if you aren't trained to notice them. For instance, rats can fit through a crack less than ¾" wide and mice can get in through a ¼" hole. This is why professional inspections are so important so that we can locate small gaps such as:
Cracks
Broken Windows
Ground Level Vents
Utility Lines and Pipes
Damaged Hatches
If a thorough inspection of the basement doesn't reveal any entry points, it is likely the animals came in elsewhere in your home on the main levels or in the attic and made their way to the basement.
Our Methods for Animal Proofing
Before we take any steps to seal up entry points, we first ensure that no animals remain in the basement. We use trapping to capture animals and, when possible, return them to the outdoors.
We then use different methods to repair the places animals get in. Small holes and gaps can be covered with mortar, wire mesh, expandable foam, and hardware cloth. A larger hole is repaired with new masonry or siding, matching it to the surrounding wall. We can also place covers over vents and restore hatches, doors, and windows.
With professional exclusion, you can be sure that animals will not make their way into your basement at any time of the year. For those with basements in NY and NJ, call Animal Control Trappers to start the process of animal proofing your basement.